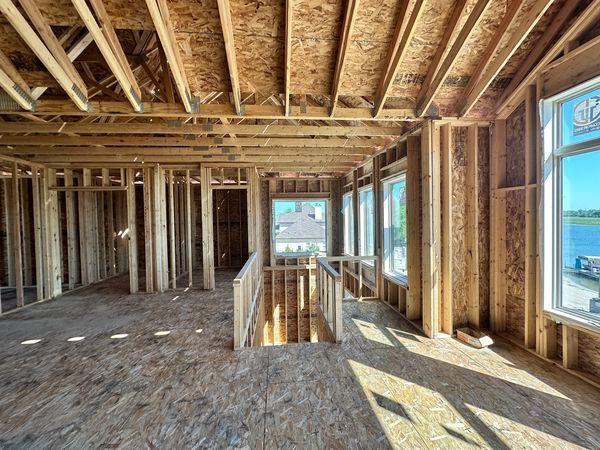 The Lake House project is progressing and there isn't a bad view anywhere in this home! You can take a sneak peek at the progress below and stay tuned for more updates as we move along. Have a lake or creek property of your own you'd like to build on? Talk to us! We've got experience with these types of foundations and can make your dream home location happen!
"From the first minute we stepped into a BIC home I knew we were dealing with a builder who does things the right way and demands quality. I grew up helping build homes with our family's business. There's probably not a more difficult person to satisfy with a home project than someone who has worked in the construction trade. With great confidence, we would recommend BIC Custom Homes to anyone building their dream home. Beau & BIC have gone out of their way to ensure we are happy with every detail of our new home. We couldn't imagine a better experience!"
– Larreau –

Do you have a piece of land you've purchased or maybe it's been in your family and you'd like to build your dream home on it? Talk to us today! We are ready to help make that dream a reality. Below are a few examples of private land projects we are starting this spring!